Pete Mento
Global Customs and Trade Consultant
Keynote Speaker, Navigating Uncertainty, A Global Outlook
Pete Mento specializes in the elimination, recovery, and minimization of duties associated with importing and exporting. He also assists companies with import and export trade compliance, audit defense, and cargo security programs. Pete, a customs house broker, foreign relations expert, and trade academic, is one of the world's leading experts on international trade policy and supply chain security. He is considered one of the most insightful and connected trade professionals in the world.
Pete has served as Partner and Practice Leader for the Customs Practices of tax firms Ryan, KPMG, and Crowe. He has also run the global customs operations and consultancies for major freight forwarding firms such as Expeditors, C.H. Robinson and Crane Worldwide. Pete now consults private firms and transportation companies in the development, marketing, and innovation of customs, regulatory and global trade products, secured transportation offerings, trade consultancy, integrated managed services, and software solutions.
Pete received his ALM in Government (Trade Theory Focus) from Harvard University and did his undergraduate work at Maine Maritime Academy, where he served five consecutive terms as a member of the advisory board. A Trade Academic who has written many articles and work papers on Trade Theory and Trade Practices, his Ph.D. studies at the University of Durham in the United Kingdom in Trade Law focused on the role programs like C-TPAT and AEO had on the global economy.
Pete is a highly sought-after speaker for events all over the world. A former professional standup comedian, he has conducted sold-out lectures to tens of thousands of people in every imaginable venue – from university lecture halls to night clubs. His style of mixing economics, history, and humor is always a welcome change for his clients and students. His Trade School webinar series has become the standard for staying up to date on issues of global commerce, and his podcast "Trade Geek" boasts over 10,000 subscribers.
He is the most unlikely trade nerd you will ever meet.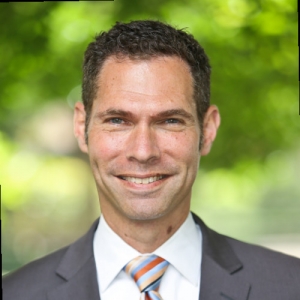 Global Trade In A Virtual World
Marek Gootman
Nonresident Senior Fellow, Brookings Institute 
Keynote Speaker, Navigating Uncertainty, A Global Outlook
Marek Gootman is a nonresident senior fellow at the Metropolitan Policy Program at the Brookings Institute. He was previously a fellow and director of strategic partnerships and global initiatives. His focus is on bridging think tank perspective with real world action to increase the vitality of cities and metropolitan areas. Activities involve policy development, demonstration projects, peer learning networks, and external relations. Topics addressed include comprehensive regional/state economic strategies, exports and foreign investment, infrastructure, innovation, workforce, finance, and governance. He engages public and private partners in more than 30 metro areas and 20 states, as well as national interests, to advance adoption of the program's ideas. He also leads the Global Cities Initiative, a project launched in 2011 aimed at helping U.S. and international metro areas strengthen their global economic connections and competitiveness.
Previously, Marek led a law and lobbying practice as a partner at Patton Boggs LLP, primarily counseling local governments, public agencies, and related interests on federal issues and public policy, including seven of the 10 largest U.S. cities. He also served in federal agencies as a senior advisor on various urban initiatives and program management reform; and in a bi-state metropolitan planning organization, coordinating public-private partnership projects and public affairs activities. His international experience includes policy and economic development work in the U.K., Europe, and New Zealand.
Marek earned a law degree from Georgetown University; a master of government administration at the Fels Institute, University of Pennsylvania; and a business degree from the Wharton School, University of Pennsylvania. He is a member of the District of Columbia and Maryland bars and serves on the boards of several national and local organizations.
Heather Ranck
Office Director and International Trade Specialist,
U.S. Commercial Service, Fargo North Dakota
Session Leader, International Market Research Tools
Heather Rank, an accomplished international trade specialist, is a leader of high-profile efforts to expand exports and investment in rural America. As the Director and International Trade Specialist for the U.S. Commercial Service, U.S. Department of Commerce, Fargo, North Dakota since 2015, Heather assists companies to identify the best overseas markets for their products and services, finds foreign distributors, and resolves regulatory problems. She launched Rural America's Intelligence Service for Exporters, and the Select Rural USA FDI program. Heather's efforts have been recognized via Congressional Bills sponsored in the U.S. Senate and House in June 2018 to expand an in-depth market research center based on her work with clients in North Dakota and Minnesota.
Heather has received various awards including the Quarterly Star in 2020 and 2015 for producing a six-part video series featuring 13 North Dakota exporters sharing best practices; U.S. Commercial Service Director General Award for Innovation; Data Tools Award, and Lt. Governor of North Dakota / North Dakota Trade Office Award.
Heather received her BBA in International Business from George Washington University. She then pursued a MA in Peace and Justice Studies with a specialization in international economic development and land reform at the University of San Diego. She served as acting Senior Commercial Officer at the U.S. Embassy in Kiev, Ukraine, and in Kazakhstan.
She has traveled and worked around the world from Mozambique to Mexico where she acquired proficiency in several languages to include Spanish, Portuguese, French, and Lingala (Congo).
Joshua Erickson
Market Research Analyst, Rural Export Center 
Session Leader, International Market Research Tools
Joshua Erickson is a Market Research Analyst at the newly established Rural Export Center, following a position as an Export Assistant for the U.S. Commercial Service office in Fargo, North Dakota. As an Export Assistant, Joshua helped develop training on international market research and website globalization, coordinated international visitor outreach for the Big Iron Farm Show, and conducted research of international markets for U.S. companies. He is completing a master's degree in International Agribusiness, has an MBA from North Dakota State University, and a BA in Latin American Studies from Brigham Young University.
Joshua is an outdoor enthusiast. He spent two years in Mexico becoming fluent in Spanish. He also studied Portuguese. Joshua's international interests helped him meet his wife, and he is a proud father of three children.
Dwight C. Nixon
Vice President, Business Development, Crane Freight and Cartage 
Session Leader, State of Global Logistics, Near and Far
Dwight C. Nixon became Vice President, Business Development for Crane Cartage LLC. in July 2016. Prior to joining Crane Freight Services, Dwight served as Vice President of Transportation and Business Development for Port Logistics Group from 2011 to 2016; Executive Vice President of Highway and Procurement for Hub Group, Inc. from 2007 to 2011; and Regional Vice President from April 2004, when he first joined Hub Group. Prior to Hub, Dwight was a Senior Corporate Account Executive for Roadway Express, Inc. and spent 19 years in various operational, sales, and sales management positions. Dwight was also a California Gubernatorial appointee and member of the California Workforce Investment Board from November 2005 to December 2007.  Mr. Nixon received a Bachelor of Science degree in Finance in May of 1984 from the University of Arizona.
Greg Weigel
Executive Vice President, AIT Worldwide Logistics 
Session Leader, State of Global Logistics, Near and Far
Greg Weigel is Executive Vice President, Global Operations at AIT Worldwide Logistics. In his role with AIT, he leverages more than 30 years of experience in the transportation and logistics industry while overseeing the company's Domestic and International Operations, Global Product Development and Regional management teams.
In his career, Greg has earned a reputation for operational excellence and uncompromised commitment to customer service. He served as Chief Operating Officer with Eagle Global Logistics and continued in that role following that company's merger with CEVA Logistics. He was responsible for the global operations management of both contract logistics and freight forwarding divisions, overseeing $9.5 billion in revenue, and a procurement budget of $2.8 billion in purchased transportation. Greg was a member of CEVA's Executive Board of Management and held several senior leadership positions with CEVA culminating in his post as Executive Vice President of Global Airfreight before joining AIT in January 2014.
Greg currently serves at the Vice Chairman of the Executive Advisory Board for IATA/CNS. He is based in Houston, Texas where he lives with his family.
Kenneth D. Sine
Vice President, Asia Pacific, Crane Worldwide Logistics
Session Leader, State of Global Logistics, Near and Far
Kenneth D. Sine is a passionate advocate within the Logistics and Supply Chain Management industry with over 30 years of experience. Ken has had numerous international assignments, where he led and managed multilingual and multicultural teams on a global basis. During his career, he has held management responsibilities that have included sales, operations, regulatory affairs and contract negotiations, and product management. Currently, Ken is Vice President of Asia Pacific for Crane Worldwide Logistics. Each year, he speaks at numerous trade events around the globe. A highly influential executive, Ken's passion for continuous improvement with a global perspective reflects in a proven record in business leadership that brings people together to implement effective and sustainable solutions that address strategic and operational challenges.
Bindiya Vakil
CEO, Resilinc
Session Leader, Whether an Enterprise or SME, Mapping Your Supply Chain is Essential
Bindiya Vakil, Resilinc CEO, is credited with bringing supply chain risk management into the mainstream. Bindiya has helped transform the way that global organizations approach supply chain visibility and risk, driving them to shift from reactively addressing catastrophic supply chain events to putting preventative solutions in place through monitoring, mapping, and planning. She is a founding member of the Global Supply Chain Resiliency Council and a member of the Advisory Board of MIT Center for Transportation and Logistics.
Bindiya holds a master's degree in supply chain management from MIT and an MBA in Finance. As a supply chain expert, she's appeared on nationally syndicated TV, radio, and print media. For more information, visit http://www.resilinc.com.